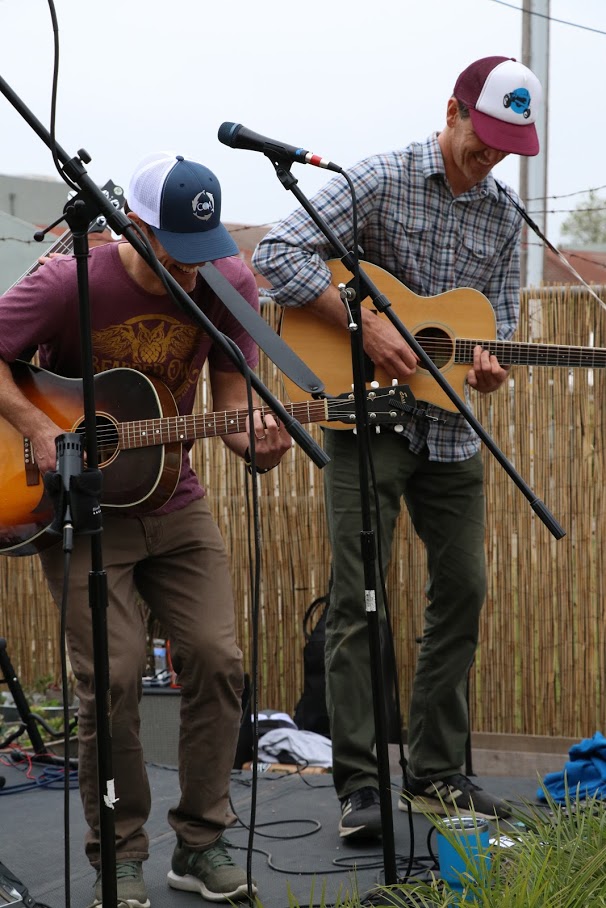 Our fundraising event, Ales for Whales, was a huge success! Thanks Crooked Branches for supporting the event!
Hosted by Humble Sea Brewing Co., the event goal was to be able to provide scholarships for young marine scientists who are hoping to attend our Marine Mammal Scientist in Training Program this summer. With the help of ticket sales and donations, we were able to raise enough money to provide scholarships for half of the students attending the education program this year.
Another goal of ours was to introduce COA to the local community, share our vision and ideas, and get people excited about marine conservation and education in Monterey Bay. Overall, more than 300 people came out for the event which really blew us away. Throughout the afternoon, we had live-music from local bands that included the Crooked Branches and Taylor Rae, a live auction of experiences and unique creations from local artists, a dunk tank, and a t-shirt printing station that was a big hit.
This was followed by some inspiring words from previous Marine Mammal Scientist in Training graduates and several key conservation-minded local advocates including Gary Griggs, about the need for marine conservation and the role that organizations like COA can play in building a community-effort in this respect.
All in all, it was a fantastic event and we are so proud and honored to be part of this amazing community. We look forward to sharing and working with all to help conserve, protect, and educate about our amazing marine environment.