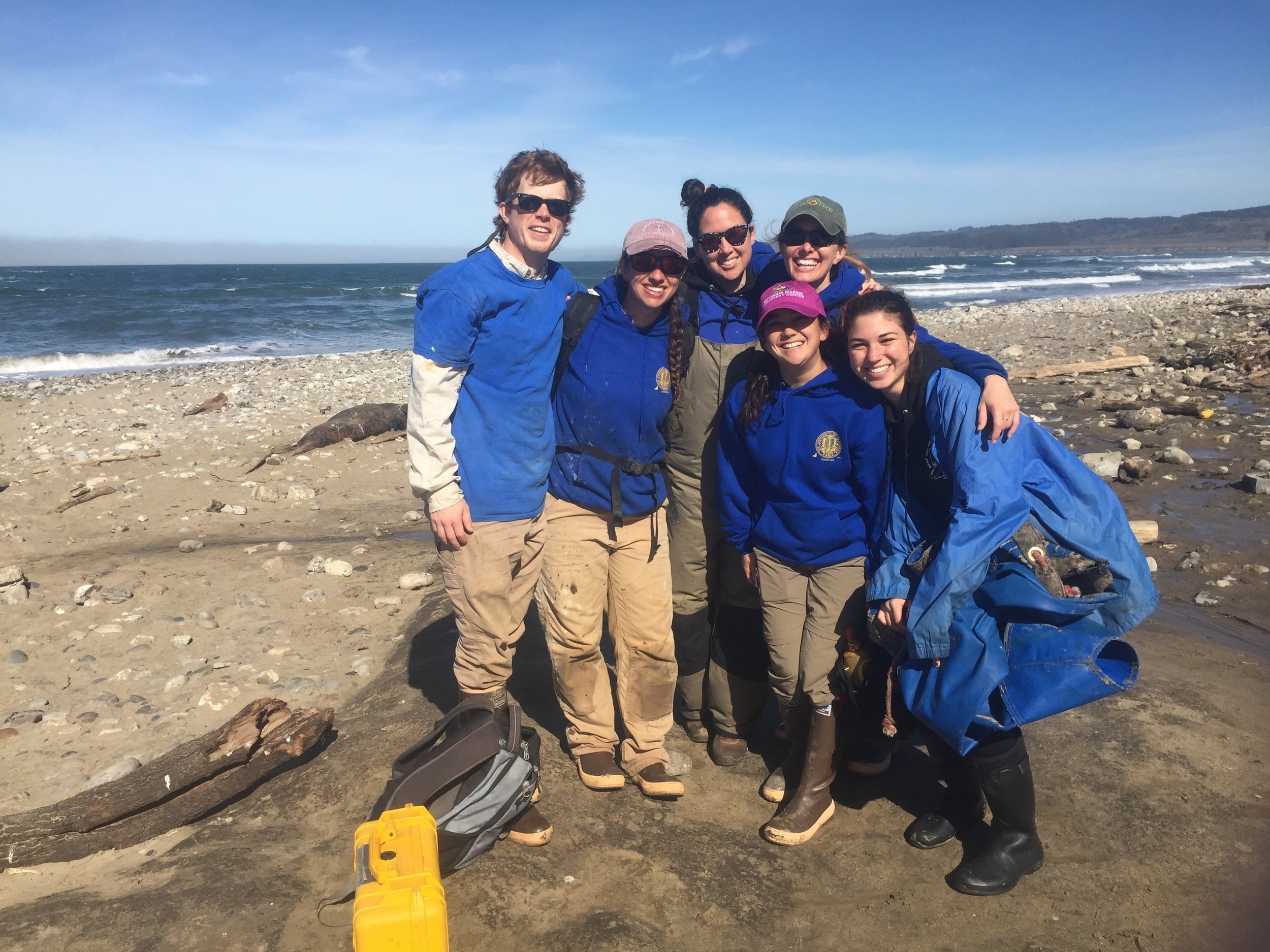 Marine Mammal Science Camp
Become the next generation of marine mammal biologists
Camp Description
The California Ocean Alliance is dedicated to training the next generation of marine mammal scientists to help protect our world's oceans. The Marine Mammal Science Camp is an intensive, one-week educational program designed for high school students interested in pursuing a career in marine mammal biology and conservation. This is the only camp of its kind where students are taught directly by leaders in the field in how to conduct world-class research. Each participant has the exclusive opportunity to work side-by-side with expert biologists in the field, help collect data to document animal distribution, feeding and behavioral patterns, and gain hands-on experience using marine biology field equipment. Students will graduate from the program with an understanding of the basics of marine mammal biology, and how we study them to promote their continued conservation.
Details
Location: Monterey Bay National Marine Sanctuary Exploration Center,35 Pacific Ave, Santa Cruz, CA 95060
Age: High school seniors and juniors
Fee: $XXX/week
Registration limited to 12 campers a week
Staff to camper ratio is at least 1:6
Spring session 1: April 2nd - 6th (Monday-Friday)
Time: 9:00am - 3:00pm, daily
a marine mammal science camp graduate will have:
Received a certificate of completion signed by active researchers noting each student's accomplishments
Worked directly with leaders in the field to gain new skill sets related to becoming a marine mammal biologist
Participated in an in-depth variety of hands-on science learning and activities both in the classroom and in the field
Gained confidence and experience in a supportive environment
A direct link and long-lasting relationship with local professors and researchers in the field
How to apply:
Link to online application....
Marine mammal science camp - Staff Profiles